Does the color of your home matter? Is there any connection between a building's colors and its perceived value? The answer is yes. Colors do influence the appeal of a house and therefore, its value. The colors you choose for your home can help or hurt its market value.
This happens because colors have a subliminal influence on people's moods. Humans naturally gravitate to certain colors because of their effect on the mind. This attraction is subconscious, we are drawn to a specific color, but we don't know why. We just know that we like those colors.
What this means is you can deploy your home's colors as part of your strategy for boosting its appeal. Instead of choosing the interior and exterior colors on the basis of what you like, you can make those choices from the standpoint of what will make the home sell for more money.
Using this approach will create more opportunities for your property because you will expand the pool of potential buyers you can market to, explains MTD Management. But if you choose the home's colors from the viewpoint of what you like, you limit its appeal to only those people who share your preferences.
What colors should you paint your home to make it more appealing to the greatest number of people?
Paint colors that will increase your home's value
The following are the colors that have been proven to boost a home's value consistently. When houses are painted in these colors, buyers have made significantly higher offers for the properties.
· Colors for the bathroom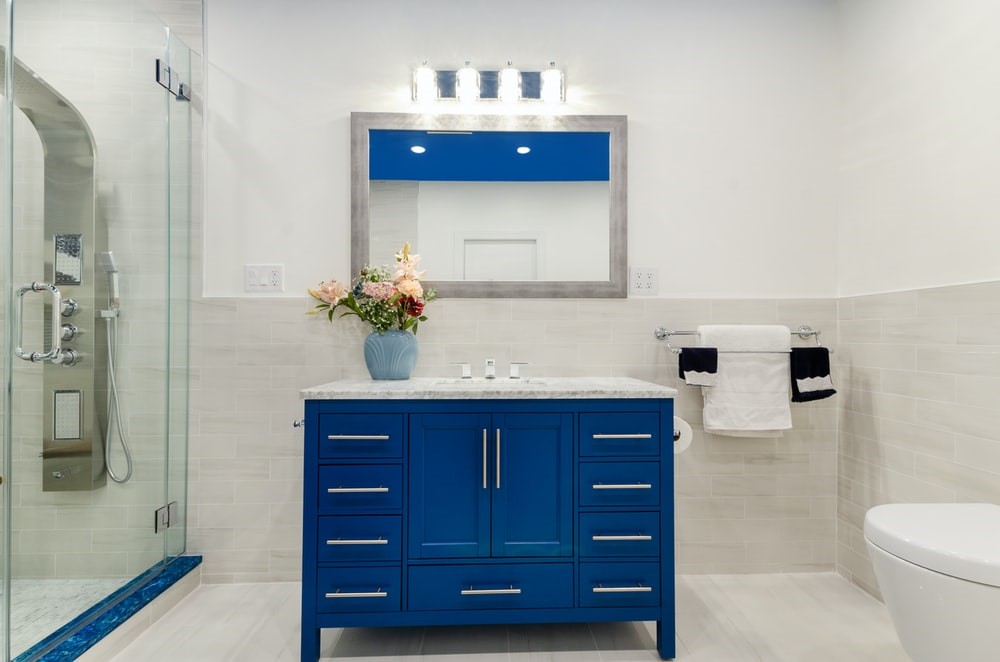 We spend a lot of time in our bathrooms and need them to have a relaxing ambiance. Painting the bathroom in soothing colors will make this room more inviting. Bathrooms painted in light blue seem to outperform those painted in other colors. Buyers will often pay 1.6% above the home's expected value if its bathroom is light blue.
· Colors for the kitchen
The most preferred colors for the kitchen are light blue to soft gray shades or soft gray-blue. This color has a calming effect on people and when the kitchen is painted in hues of light blue to soft gray, it creates an environment that buyers can connect to easily.
· Colors for the bedroom
The most-loved colors for the bedroom are those that make it easy for people to unwind at the end of the day. Due to its ability to inspire feelings of trust, the color that does this best is blue. But deeper shades of blue are preferred to lighter ones.
· Colors for the living room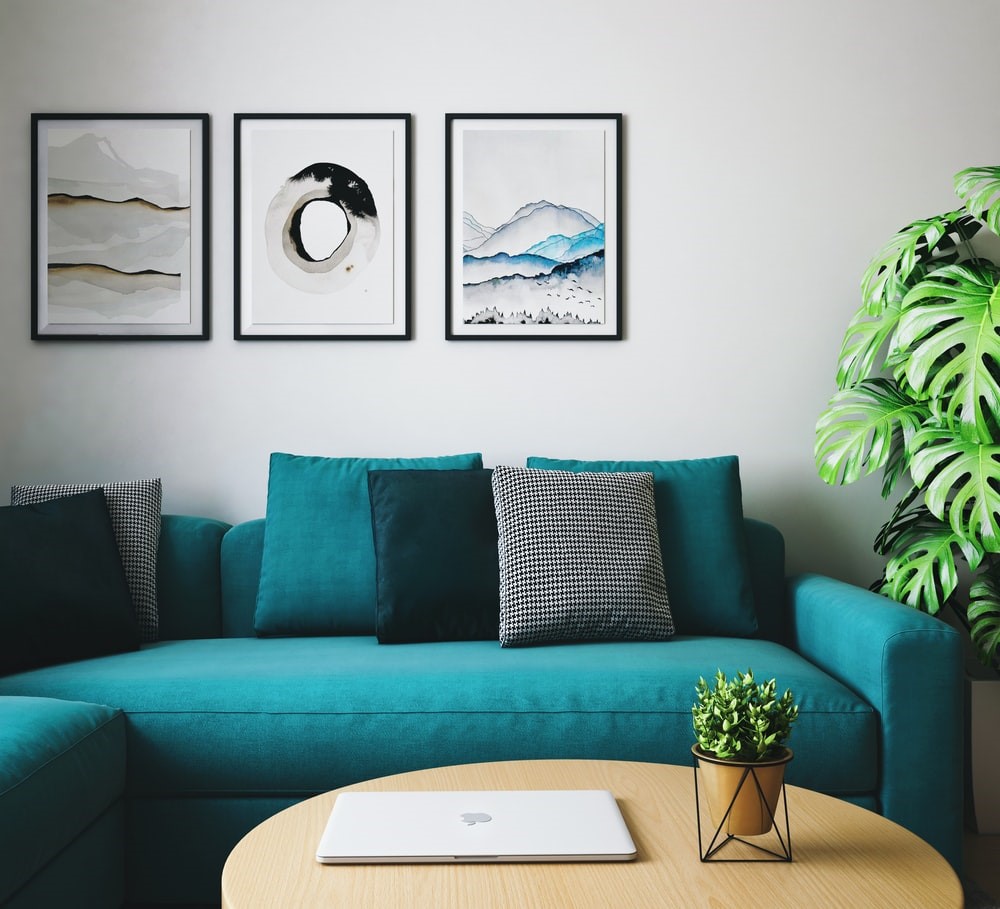 Neutral colors have always been most people's favorite colors for the living room and this has not changed. The most popular neutral colors for living rooms and hallways are blues, grays, greens, and whites. These colors create a fresh, clean look that potential buyers love.
· Colors for the exterior
The colors you choose for the home's exterior matter extremely, because that is what people see before they view the inside of the house. The wrong exterior paint colors can make the wrong impression, while the right one can help you get buyers into the right frame of mind. The best color to paint the exterior is greige – a mix of light gray and beige.
· Colors for the front door
The front door offers an opportunity to make a significant statement on buyers. Of all the elements that make up the home's exterior, the front door plays a major role in helping to frame buyers' expectations of what the home's interior will look. The colors that help you make the most of your front door are navy blue to dark gray or charcoal.
Other colors to consider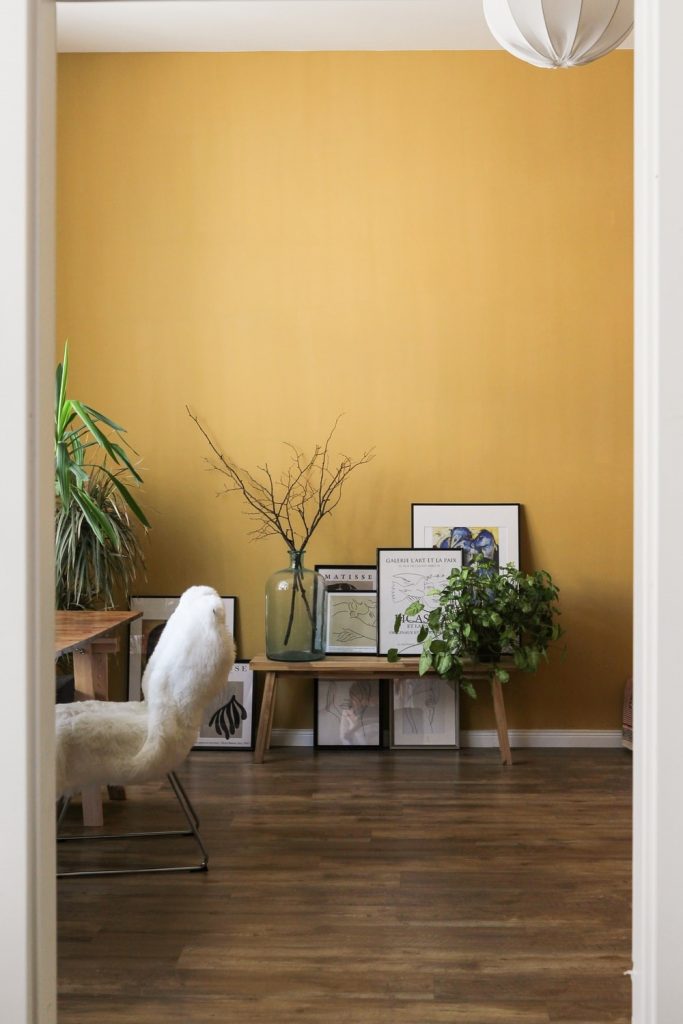 The following colors will also boost your home's appeal and improve its value.
· Warm grays
This color is elegant and highly versatile. You can use it in almost any room in the home without worrying about any adverse effects on your home's value. Warm shades of gray feel very welcoming when they are used in high-traffic areas of the home. You can vary the tones of warm gray you use across the entire home.
· Velvety beige
For the longest time, beige has been a staple for painting interior spaces, especially living rooms. This color makes rooms feel more spacious, brighter, and very relaxing. It is also easy to adapt beige to any design style or fit any kind of furniture and décor into rooms painted in this color.
· Creamy off-white
With this color, you get the coziness of cream without the starkness of plain white. One of the best things about using this color is how it makes a room adaptable, creamy off-whites easily combine with other color palettes. When you use this color, you get a combination of sophistication and warmth.
Blog credit goes to MTD Property Management https://www.mtdpropertymanagement.com/