Cabinet Refinishing
If you just moved into a new home, are selling your home, or have lived in it for many years, you may be thinking about remodeling your kitchen. Don't waste your hard-earned money by throwing out perfectly good cabinets and replacing them just because they look outdated. Give Paintegrity, LLC a call first and see just how much money you can save by hiring us for cabinet refinishing. We can refinish those outdated cabinets without the hassle of having your kitchen torn apart for weeks!
We Make it Easy
Many homeowners are reluctant to take on this DIY task because it's time consuming and requires proper tooling. When you hire us as your painting contractor, you won't have to lift a finger!
Cabinets do not need to be emptied.
We remove all the cabinet doors and drawers and finish them at our shop.
We clean and sand them with our dustless sanding system, to achieve a smooth surface to paint.
All the doors, drawers, bases and faces are then custom finished.
An average size kitchen takes three days from start to finish.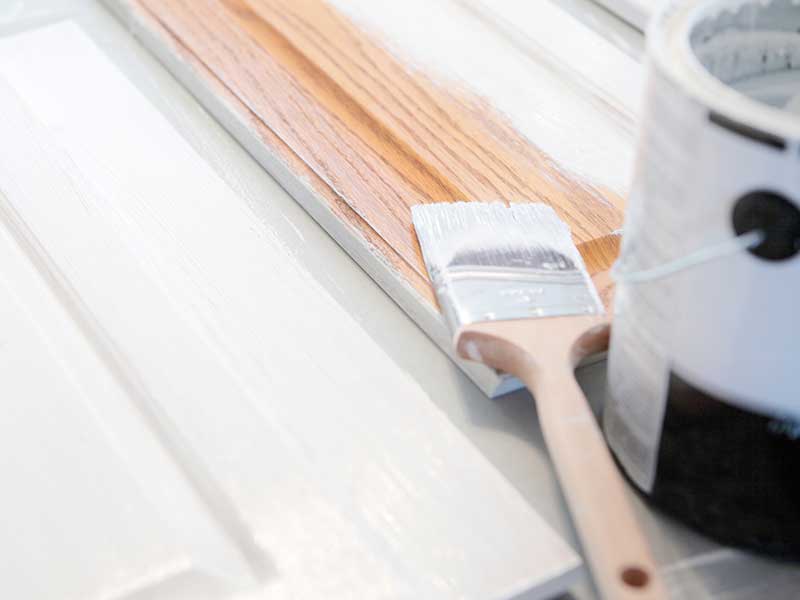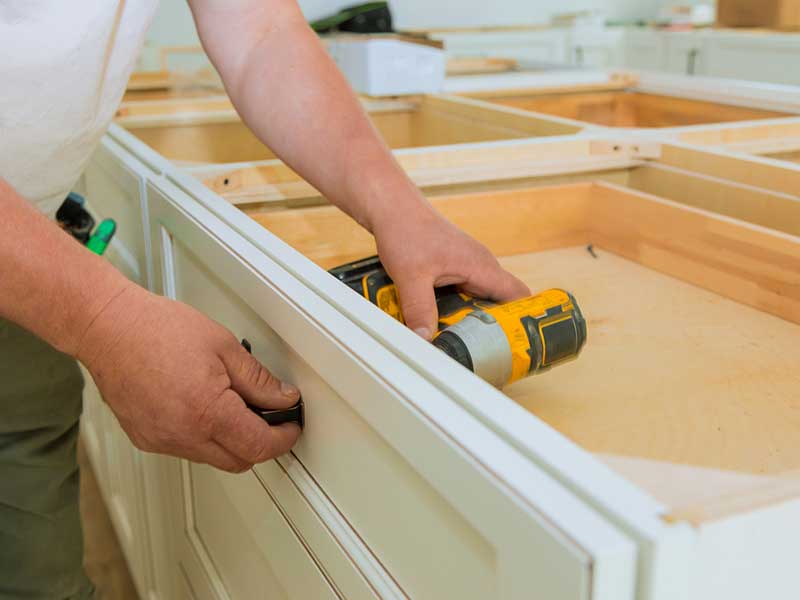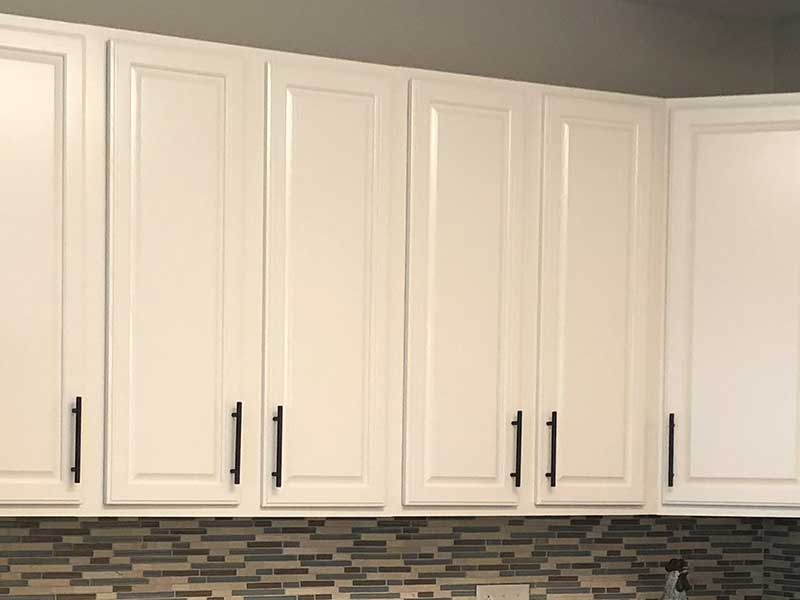 We Give You the Best Results
It is a fact that the kitchen gets the highest amount of traffic in the house. Therefore, it is very important to use the best available products on the market to get the absolute best results on the cabinets. The finish quality we deliver is durable, easy to clean, and impressive, and your cabinets will look like they're straight from the factory!